Practical workplace advice and information
Working Women Qld is a free, confidential & supportive service to help vulnerable women seeking help with work matters.
You can call one of our friendly team on weekdays from 9.00am to 4.00pm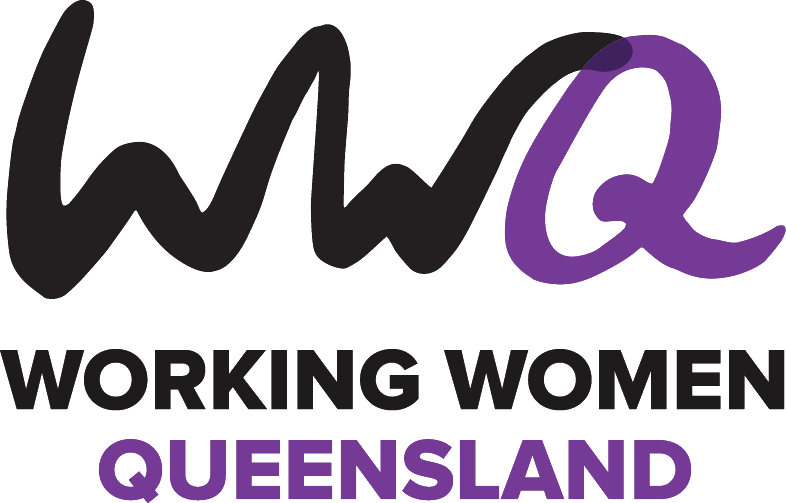 Providing information and advice for women in the workplace.
Working Women Qld has proudly operated for over 20 years, the last 5 as a part of Basic Rights Qld.
Services are provided on the phone, online and representation to employment commissions.
Areas we can provide information on include:
DV & work

Underpayment

General protections

Discrimination

Sexual harassment
Parental leave

Terms & Conditions of employment

Gender Equity

Gendered workplace discrimination

Workplace Bullying
Working Women's Centres actively work for change. This is so that people identifying as women, who are seeking or in paid employment, have their needs met by ensuring that their voices are heard.
These people need to be seen as powerful, legitimate and respected contributors to work, and in union, political, social and economic domains. Our work is framed through a gendered and intersectional lens.
637
Women accessed WWQ in 2021 - 2022
1696
Workplace services provided to women
71
Percentage of women accessing WWQ live in rural or remote Queensland
Working Women Qld: Further Reading & Information
Community Education Sessions
Working Women Qld conduct free seminars and workshops in the community on a range of workplace-related topics.

These include: Your Basic Rights at Work, Preventing Workplace Harassment and Discrimination, Domestic Violence and Work
Working Women Qld can attend your workplace, school or community centre and if you would like a presentation on a specific topic then we can work with you to suit your needs.
If you would like more information on our training and education sessions, please call Working Women Qld: 1800 358 511.
Where else can I find help?
Working Women Qld Fact sheets
While you're waiting for our call, you can find Fact Sheets in our Resources and Links. They may even have the answer you seek.
Other organisations
Jobwatch in Victoria receives funding to assist Queensland Workers and can be contacted during business hours on: 1800 331 617 (free call) or (03) 9662 1933.
If you are thinking of making a complaint about a problem at work or about being dismissed there are strict time limits that are in place. Please contact the Fair Work Ombudsman on 13 9494 for further details.
Community Legal Centres in your area may also be able to provide advice and there is more information available on their website.
Need assistance outside of Queensland? Visit Working Women's Centres
To increase knowledge and awareness of DFV as a workplace issue
To support employees affected by DFV and enhance the capacity of workplaces to respond to issues of DFV that impact at work
To encourage informed actions by workplaces in responding to DFV with easy to understand resources and accessible consultancy and training services. These support management and employees to take actions toward the prevention of DFV. Training is also provided for management and HR regarding the development and implementation of Policies and Procedures.
A specialist at BRQ delivers the training for the Qld component of this program.

Get in touch if you'd like to talk about training.