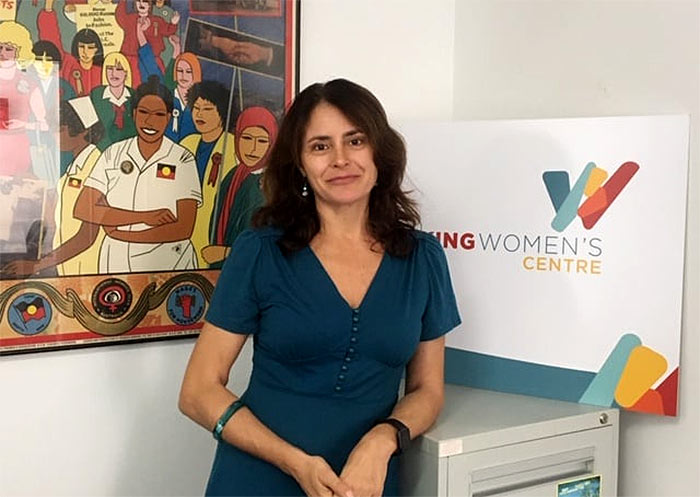 Women's workplace centres say they will be forced to close or drastically reduce services if they are ignored in Tuesday's federal budget.
Despite a recommendation by the Respect@Work report that Australian governments provide increased funding for working women's centres, two of the three remaining state-based centres have lost federal funding and there is no indication support will be forthcoming in the budget.
In its response to sex discrimination commissioner Kate Jenkins' Respect@Work report, the Morrison government said it would consult state and territory governments on funding for the centres, which provide free information to women about their rights and options when they are sexually harassed at work.
Nicki Petrou, director of the Northern Territory Working Women's Centre, warned that services might have to be culled, or the centre closed, if at the very least interim funding was not provided.
"If we get no funding by June 30, we may not be here as a service. We can't provide certainty to clients beyond June 30," Ms Petrou said. The NT centre was told in December that its application for another four years of funding had failed.
Fears that the women's working centres will be ignored come despite promises of initiatives to improve women's economic security and welfare in Tuesday's budget.
The women's budget package is expected to include a $1.7 billion childcare boost.,
The Morrison government is expected to announce additional funding to increase access to legal advice on employment and discrimination matters for women who have experienced sexual harassment, in line with its response to another of Ms Jenkins' recommendations.
"It's absurd that two centres face closure when the Respect@Work report said we should operate in every state and territory"
Fiona Hunt, director of Queensland working women's centre
Three states operate working women's centres: NT, Queensland and South Australia. However, only SA receives ongoing federal support. Centres in Victoria and NSW have long since shut.
The NT service tendered for a $400,000 annual grant for four years, which would have covered two-thirds of its total operating costs.
"At the very least we want interim funding so we can continue our services while the government talks to the states," Ms Petrou said.
The working women's centres estimate it would cost $20 million to properly establish and fund operations in every state and territory.
"We run on the smell of an oily rag, but the services we provide change women's lives every day," said Fiona Hunt, director of the Queensland working women's centre.
"Many women don't know where to turn when they experience sexual harassment at work. They face difficult decisions and often face choosing between their safety and their livelihoods.
"The model is proven. We provide free information to women and already there is a huge unmet need. It's absurd that we are now faced with closing the Northern Territory and Queensland working women's centres when the Respect@Work Report said we should operate in every state and territory."
Ms Petrou said the centres had been given no information about when any funding decisions would be made.
Newly appointed Minister for Women's Economic Security Senator Jane Hume has said getting more women into the workforce, taking on more hours and completing skills training were key priorities for the budget.