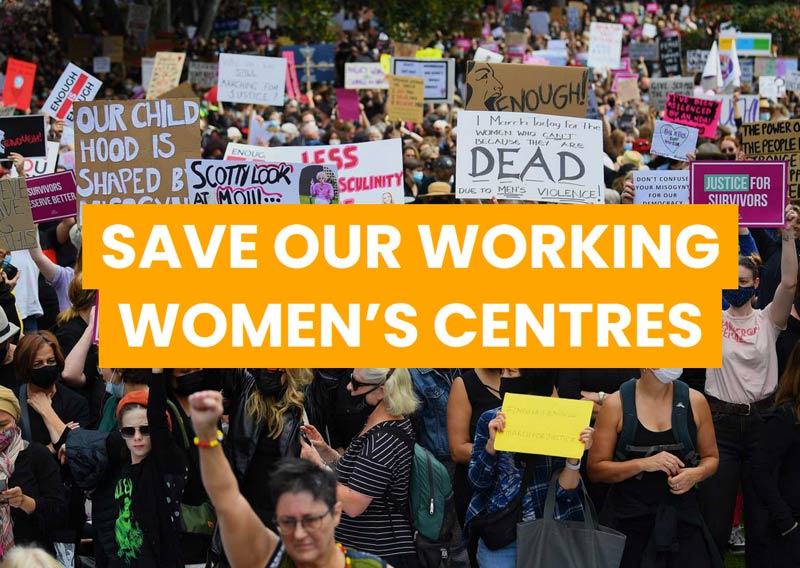 We are launching a campaign to Save our Working Womens Centres and are seeking your support.
Please visit the site and tell us how a working women's centre assisted you or someone you have worked with.
We are also setting up a fighting fund to help us win this campaign and any contribution you can make will help and be used well.
A key recommendation of the Respect@Work report was to provide increased and recurrent funding for Working Women's Centres, but the Federal Government has not yet made any announcement of ongoing funding to the QLD and NT Working Women's Centres.
We know our work has assisted 1000's of women to fight sexual harassment and to be fairly treated in their workplace and we are going to  fight for the resources to ensure that every Qld working woman has the advice and support she needs to be safe at work.