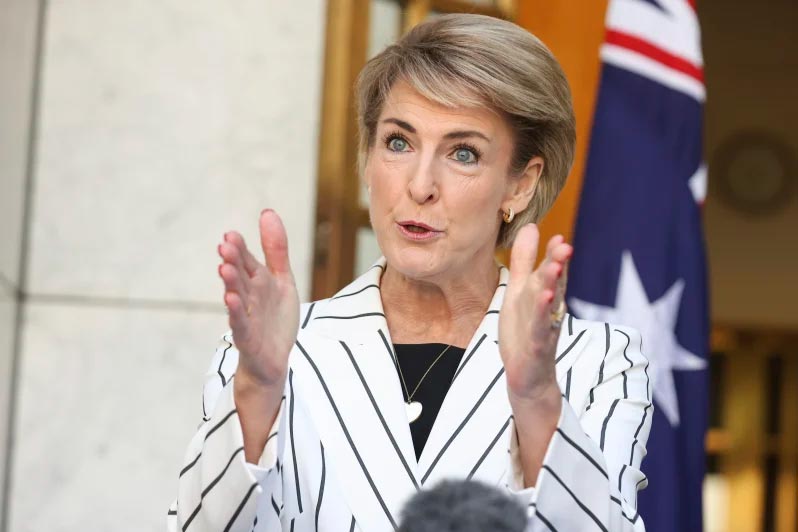 A single lawyer volunteering for two days a week is shouldering the burden of providing freely accessible workplace legal advice to women in NSW. In Victoria, there's no specific women's employment law service.
Services are now waiting on May's federal budget to see what money will be attached to the government's agreement with a recommendation in the Respect@Work report that working women's centres be given increased and recurrent funding.
Standalone working women's centres exist only in Queensland, South Australia and the Northern Territory. Only the SA centre receives federal funding and the agreements in Queensland and the NT expire at the end of June.
"The federal government will work with states and territories on funding needs arising out of the recommendations made in [Sex Discrimination Commissioner Kate] Jenkins' Respect@Work report," a spokesman for Attorney-General Michaelia Cash said. "Any additional funding from the Commonwealth will be considered in the context of the federal budget."
The centres are specialist workplace legal services to advise and represent women who aren't union members and can't afford private lawyers.
The NSW standalone working women's centre folded years ago and the state's women's legal service stepped in to do what it could. But with no specific funding, executive officer Helen Matthews said it had a single volunteer lawyer and services were restricted to cases where women suffered in the workplace because of their gender, mainly sexual harassment.
"We have enormous amounts of unmet need; we turn away more women than we can help," Ms Matthews said. "It is appalling that the whole of the NSW response should fall on the shoulders of one two-day-a-week volunteer lawyer."
By contrast, the SA service, which receives almost $900,000 a year, has four employment law specialists, advocates for working women, provides training to employers on topics such as sexual harassment prevention and responding to workers suffering from domestic violence, and helps small businesses understand how to properly pay their staff.
In 2019-20, it provided advice to more than 1600 women, represented 194 in commissions and tribunals, and helped recover $512,000 in stolen wages and compensation.
Director Abbey Kendall said the centre was aiming to help more than 2000 women this year and demand for its training had increased significantly with the nation "going through a bit of a reckoning where employers are absolutely freaking out about what they're going to do about sexual harassment in their own workplaces".
A well-funded, national network of similar services would have a huge impact, she said.
"It would go a long way to addressing the issues around sexual violence in our workplaces but also the economic security of women in workplaces."
The Queensland centre lost its federal funding in 2016 and subsequently had to merge with a community legal service. Another application for federal funding was knocked back in December. It now receives about $220,000 a year from the state government, allowing it to run three days a week.
Even with these limitations, director Fiona Hunt said it helped 800 women and recovered $350,000 in lost wages in the past year.
She sees the recommendation from Ms Jenkins to re-establish working women's centres across the country as an early test for Senator Cash.
"A lot of the [Respect@Work] recommendations are broad and structural. This is something they can do immediately that would create a huge difference in the lives of women working across Australia and to help create safe workplaces," Ms Hunt said.
Greens senator Larissa Waters has written to Senator Cash and Treasurer Josh Frydenberg asking for the Queensland and NT centres to be re-funded in May's budget.
"There's a real need, it's a national one so it should be nationally funded," Senator Waters told this masthead.
Source Article: https://www.smh.com.au/politics/federal/enormous-unmet-need-women-s-employment-legal-services-running-on-a-shoestring-20210420-p57kp1.html